Sì è conclusa questa mattina la sedicesima edizione del MilanMun, svoltasi quest'anno per forza di cose online. Il Model United Nation simula le attività dell'Assemblea delle Nazioni Unite, ed è un'iniziativa riservata a studenti dai 13 ai 19 anni, e che da sempre viene organizzato dal liceo linguistico Manzoni.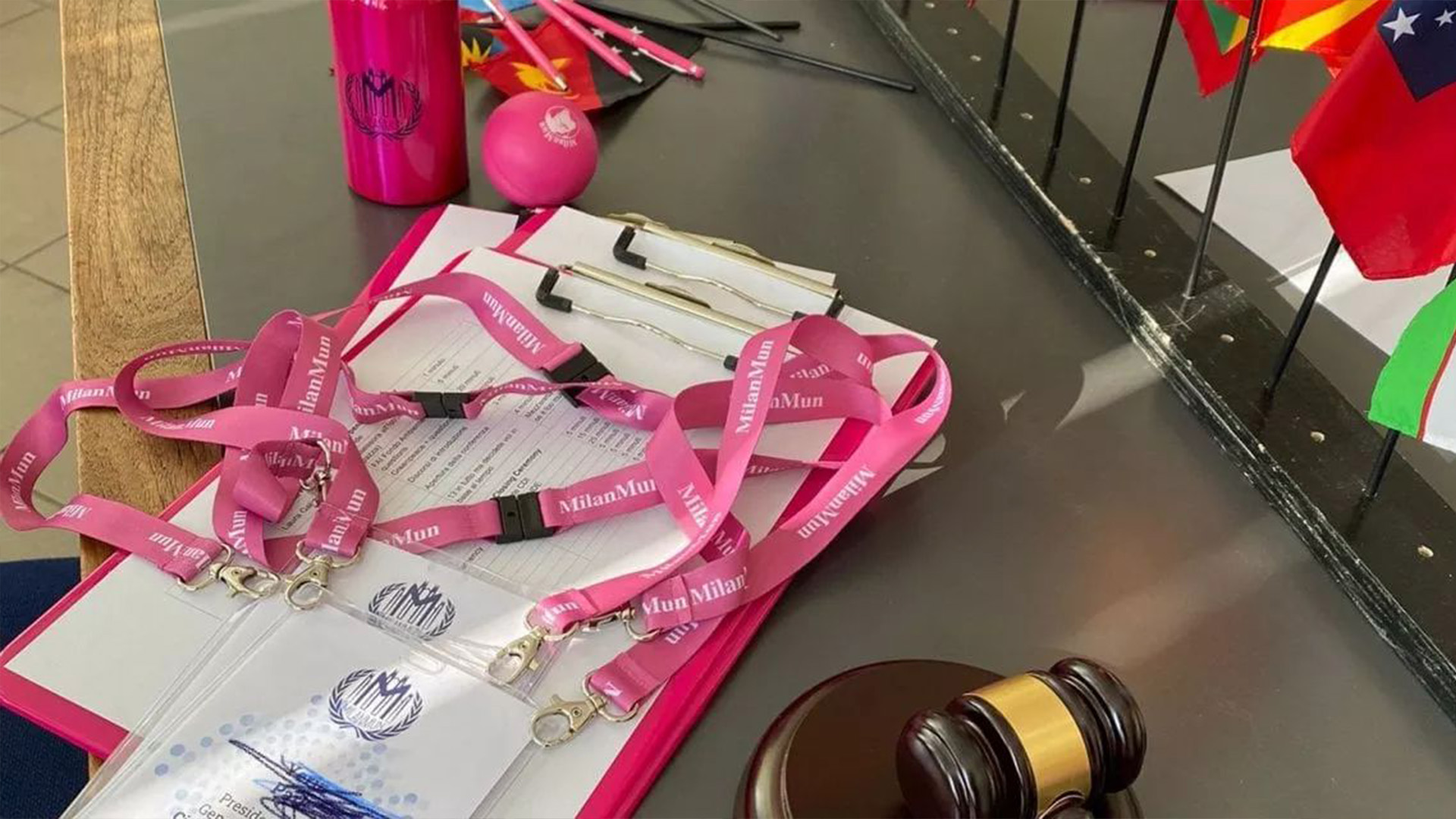 Il MilanMun 2021 ha visto partecipare duecentoquaranta ragazzi collegati da sette diversi Paesi per confrontarsi, in lingua inglese, sui temi della politica internazionale.
Nadia Gibertoni, Presidente dell'Associazione Amici della Manzoni: "L'edizione 2021 è stata il risultato di un grande lavoro organizzativo e di contenuti, relativi ad alcuni degli obiettivi per lo sviluppo sostenibile dell'Agenda 2030 approvata dalle Nazioni Unite. Dalla sostenibilità ambientale al disarmo, sono stati tre giorni densi di argomenti e ospiti.
Per diversi ragazzi coinvolti nell'organizzazione, ormai in quinta, questo è stato l'ultimo MilanMun. Un percorso iniziato qualche anno fa, che li ha aiutati a crescere, ad affrontare paure e timidezze, a parlare in pubblico, ad affrontare tematiche non usuali.
Al momento dei saluti commozione generale, sia tra i ragazzi sia tra gli spettatori.
Bravi ragazzi (e bravi i professori). Siamo orgogliosi di voi".
"Non piangere perchè qualcosa finisce. Sorridi perchè è accaduta" (G. G. Marquez)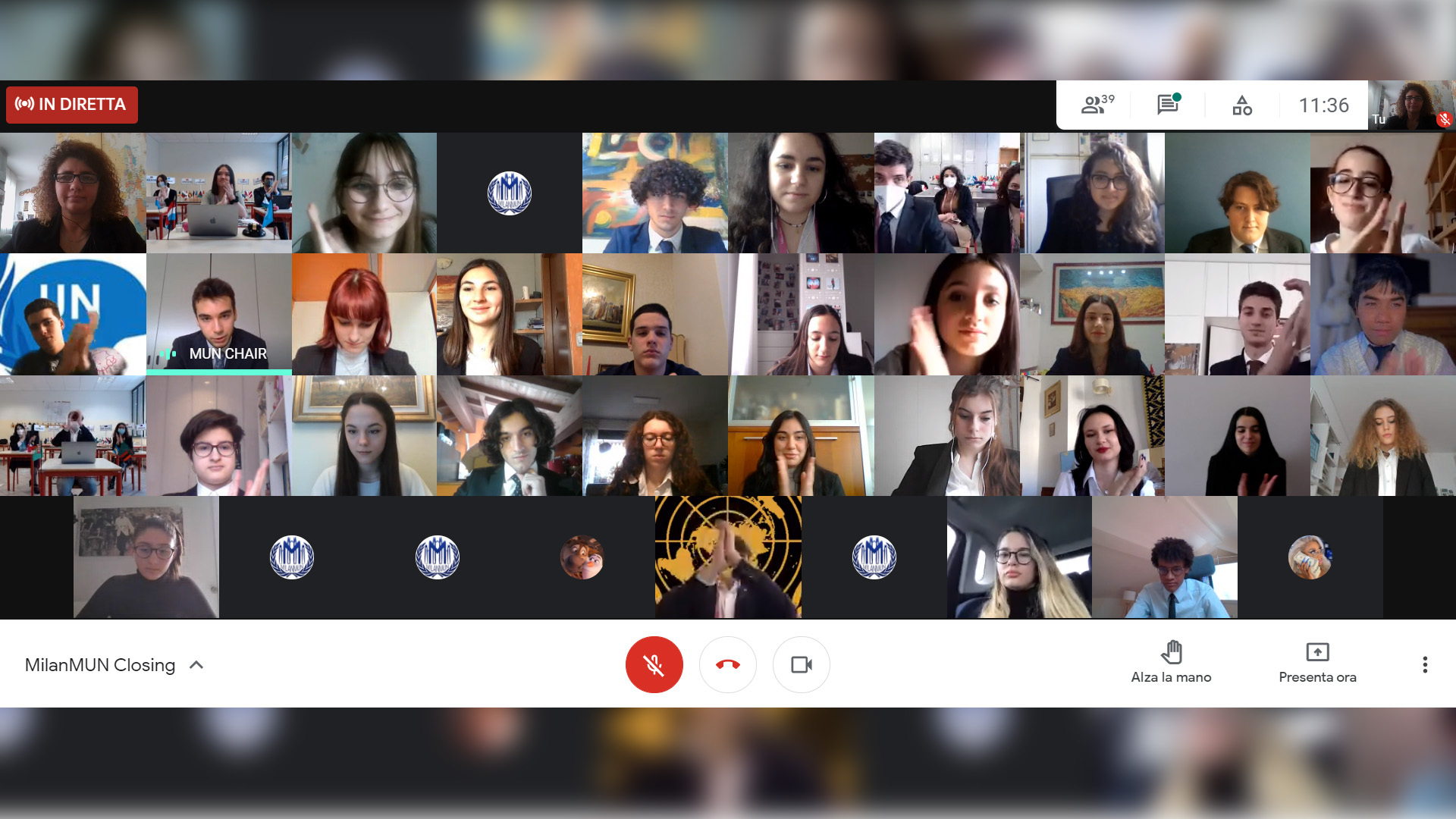 Di seguito, l'intervento conclusivo di Maria Grazia Sumerano, Presidente del Consiglio di Istituto della scuola:
"Good morning and good afternoon to all of you, according to the different time zones.
It's a pleasure and an honour to be here. In my three minutes speech I would like to be helped by three items.
The first is the one behind me, the world map. I think that nothing like this pandemic (which has been one of the main topics of this Conference) has made us feel as a unique big Country sharing the same fears and the same hope, all over the world. And, at the end of the day, this is what the MUN educates our students to: consider the world a unique entity and try to find shared solutions for common issues and challenges.
Then, I have a flower, to say thank you! Thank you to:
• Our Headmistress, Ms Maria Rossi for her wise supervision of this event and on our school
• the Town Councillor for Education, Ms Laura Galimberti for her support to the initiative
• all MUN Advisors: Ms Fernanda Imperiale, Ms Atena Longo, Mr Jacopo Campedel for their dedication to our students throughout the year
• the Keynote Speakers: Greenpeace, FAI for their inspirational messages
But my most heartfelt thank you goes to all Chairs and Delegates, because despite the situation, the constraints to run all activities online, you are here, with passion and dedication. This is a great message to the adults' community as well. Thanks a lot!
And my last item is a passport. I really hope that next year all of you, and all of us, can take it out from our drawers and use it, all over the world!
Thanks again and all the best to all of you!"